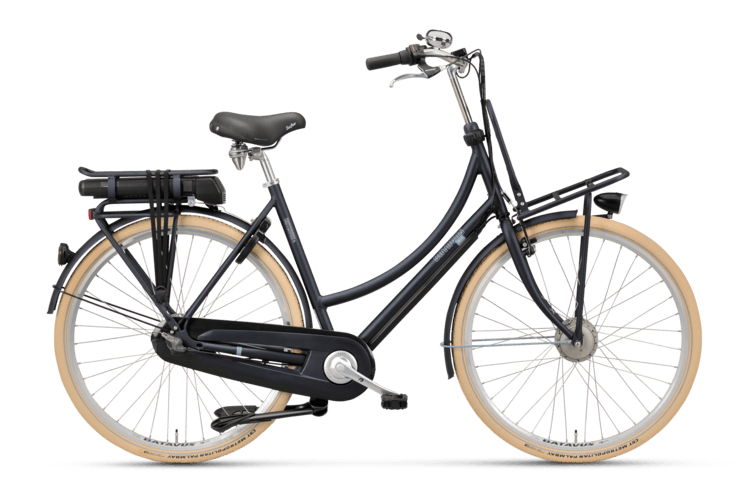 e-Bike
Prices Incl.

(all damage guarantee)

3 hours
€ 24,00
24 hours
€ 37,50
2-4th day
€ 30,00
5th day
€ 22,50
Rent an electric bike
Do you want to rent an electric bike in Amsterdam? Then you have come to the right place. At Black Bikes you can rent electric bicycles for a fair price.
Our electric bikes are silent, powerful and comfortable. You will glide over the asphalt. Ideal for longer tours in and around Amsterdam. You can rent our e-bikes at our rental location near Frederiksplein.
Where can you rent an electric bike?
We rent electric bikes from our station near Frederiksplein. For renting an electric bike we need an authorisation on a credit card. To rent an e-bike it is best to make a reservation online beforehand.
Please note: a reservation has to be made at least 36 hours before the start of the rental period.
Adress: Falckstraat 47 & Nieuwezijds Voorburgwal 146
Phone: +31 (0)85 273 74 54
Why rent an electric bike?
Riding a bicycle in Amsterdam is fun and healthy. When riding longer distances a little support can be nice. With an electric bike that support is always present.
There are plenty of places to charge your battery in the Netherlands, so you can ride your electric rental bike as far as you like.
Moreover, compared to a scooter or a car an electric rental bike is more relaxed, healthy and eco-friendly.
How to rent an electric bike?
When you rent an e-bike at Black Bikes you can ride it immediately. There is no fuss. You can easily adjust the amount of support you need while riding.
The electric bicycles we provide come with a fully charged battery, so you can enjoy the bicycle for hours.
When you are finished you can return the rental bike at Frederiksplein and we will charge the bicycle for you.
Insurance
Theft & damage insurance are already included in the price.
Rental neccesities
Valid ID & matching creditcard + 500,- euro authorization.
Extra
The e-bike has a rental period max of 5 days.
There is no hop on drop off possibility (available at 2 locations: Frederiksplein & City Centre)
Specs
Handbrakes
With 3 gears
Electric support