Amsterdam is renowned for its diverse and eclectic shopping scene, offering a mix of traditional markets, trendy boutiques, and vintage shops.
Cycling time
normal bike 41 min / e-bike 25 min
Highlights
Kalverstraat
9 straatjes / nine streets
P.C. Hooftstraat
Albert Cuypmarkt
Easy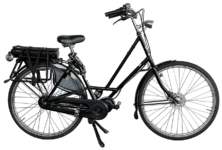 Electric bike rental
Average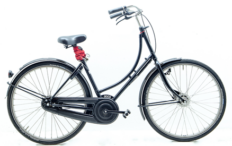 Hand brake bike rental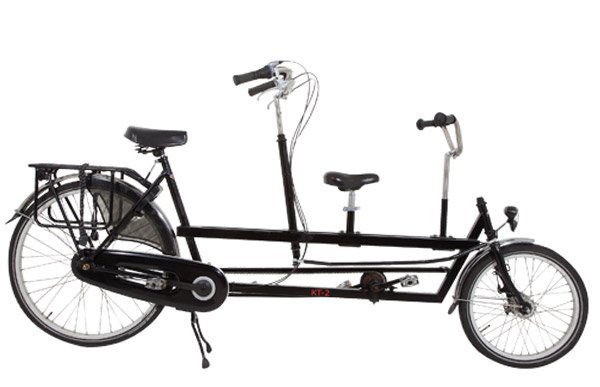 Kids tandem bike rental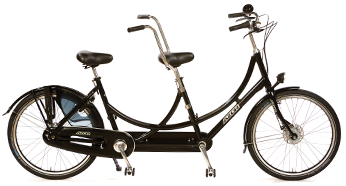 Tandem bike rental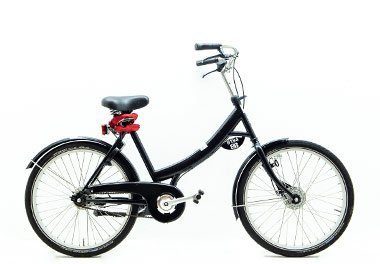 Small bike rental (24 inch wheels)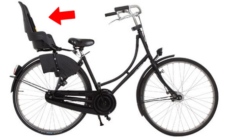 Bike rental with child seat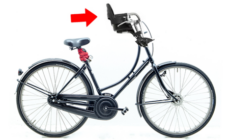 Bike rental with front seat
Challenging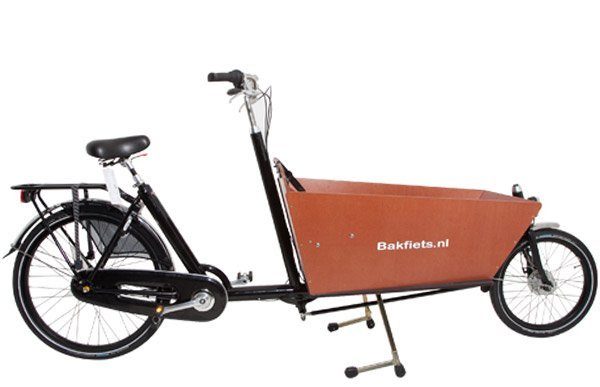 Cargo bike rental
Route
The city is famous for its iconic flower market, Bloemenmarkt, where visitors can find a wide array of colorful flowers, bulbs, and souvenirs. Alongside the markets, the city is lined with charming streets and canals, filled with boutique shops offering unique fashion, art, and design items.
Amsterdam is also a haven for vintage and second-hand shopping enthusiasts. The Nine Streets (De Negen Straatjes) district is known for its boutique vintage shops, offering carefully curated clothing, accessories, and home goods from different eras. Thrift stores and flea markets are also scattered around the city, where shoppers can score unique finds and pre-loved treasures.
For those looking for a more modern and upscale shopping experience, Amsterdam has several high-end shopping streets such as PC Hooftstraat and Van Baerlestraat, lined with luxury brands and designer boutiques. From high fashion to cutting-edge design, Amsterdam offers a diverse shopping experience catering to different styles and budgets.
In conclusion, Amsterdam's shopping scene is a vibrant mix of traditional markets, vintage shops, and modern boutiques, providing something for everyone. Whether you're looking for flowers, fashion, or unique finds, the city's diverse shopping options make it a shopper's paradise.
Highlights
Kalverstraat
9 straatjes / nine streets
P.C. Hooftstraat
Leidsestraat
Utrechtsestraat
Haarlemmerstraat
Cornelis Schuytstraat
Albert Cuypmarkt
Gerard Doustraat
Bijenkorf
---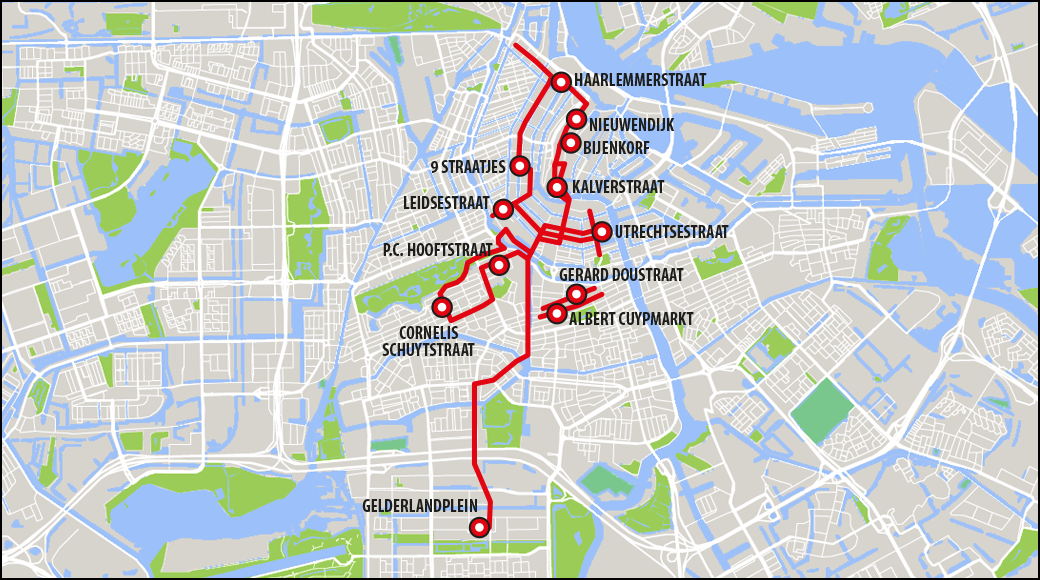 ---
1. Albert Cuypmarkt
The Albert Cuypmarkt in Amsterdam is a bustling open-air market, renowned for its vibrant atmosphere, diverse array of products, and delicious street food, providing a quintessential Dutch shopping experience.
2. Kalverstraat & Nieuwendijk 
Kalverstraat and Nieuwendijk in Amsterdam are bustling and vibrant shopping streets known for its wide array of retail stores, trendy boutiques, and historic architecture.
3. The Nine Streets
The Nine Streets, also known as De Negen Straatjes, is a charming and picturesque neighborhood in Amsterdam, filled with unique boutiques, vintage shops, cozy cafes, and historic small streets.
4. P.C. Hooftstraat
PC Hooftstraat in Amsterdam is a prestigious and upscale shopping street, known for its luxury boutiques, high-end fashion brands, and elegant storefronts. Famous brands like: Gucci, Hermes, Louis Vutton, Versace and Dior can be found here.
5. Bijenkorf
The Bijenkorf in Amsterdam is a renowned luxury department store offering a diverse range of high-quality products and an iconic shopping experience.
6. Cornelis Schuytstraat 
Cornelis Schuytstraat in Amsterdam is a chic and stylish shopping street, renowned for its exclusive boutiques, fashionable shops, and upscale ambiance.
7. Gerard Doustraat
Gerard Doustraat in Amsterdam is a lively street lined with charming shops, trendy boutiques, and cozy cafés, offering a delightful blend of local culture, shopping, and dining experiences.
8. Leidsestraat
Leidsestraat in Amsterdam is a bustling and vibrant shopping thoroughfare, known for its diverse retail offerings, trendy boutiques, and lively atmosphere.
9. Haarlemmerstraat 
Haarlemmerstraat in Amsterdam is a trendy and eclectic shopping street, famous for its unique mix of boutiques, vintage stores, specialty shops, and hip eateries.