Parks of Amsterdam (the greenest bike route)
.
Embark on an exhilarating bike tour through Amsterdam's vibrant parks, immersing yourself in the city's natural beauty and cycling culture.
Cycling time
normal bike: 77 min ebike: 45 min
Highlights
Westerpark
Vondelpark
Sarphatipark
Amsterdamse bos
Easy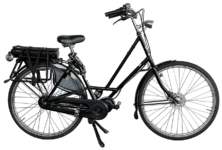 Electric bike rental
Average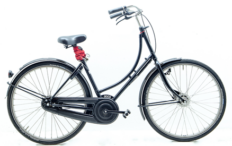 Hand brake bike rental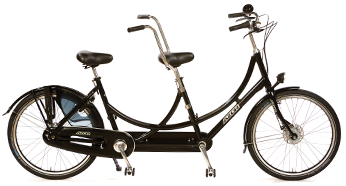 Tandem bike rental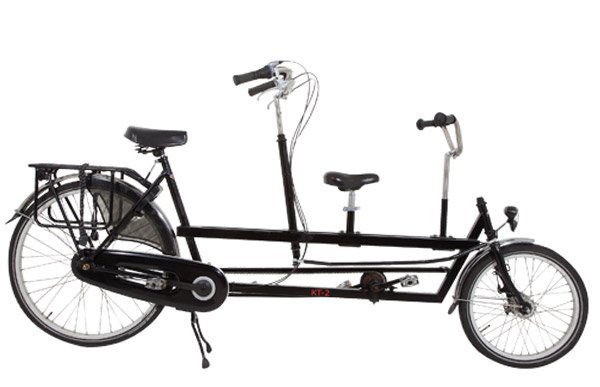 Kids tandem bike rental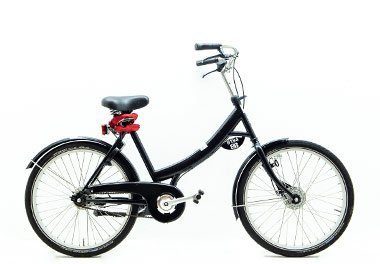 Small bike rental (24 inch wheels)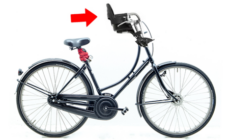 Bike rental with front seat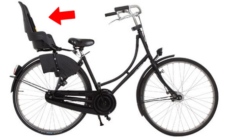 Bike rental with child seat
Challenging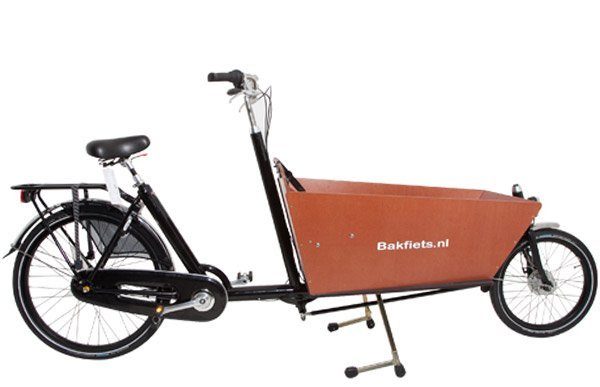 Cargo bike rental
Route
The adventure begins at Westerpark, where you'll pedal through lush greenery, winding paths, and charming water features. Take in the serene atmosphere as you pass by locals enjoying picnics, playing sports, or simply soaking up the sun.
Continuing the journey, you'll enter the iconic Vondelpark, a sprawling oasis known as the "green lung" of Amsterdam. Ride along its tree-lined avenues, past picturesque ponds and gardens, and witness the park's lively ambiance. Feel the energy of cyclists, joggers, and rollerbladers sharing the paths, creating a vibrant tapestry of movement and leisure.
Leaving Vondelpark behind, the tour ventures into the elegant Sarphatipark, offering a more intimate and tranquil setting. Admire the charming bridges, ornate sculptures, and beautiful flower beds that dot the landscape. As you cycle through this hidden gem, experience a moment of respite amidst the city's bustling streets.
The adventure continues with a visit to Oosterpark, where you'll witness the park's rich history and multicultural atmosphere. Pedal past majestic trees, serene ponds, and discover unique monuments that honor significant figures and events.
Next, venture into the expansive Amstelpark, a verdant wonderland boasting vast lawns, meandering streams, and an array of colorful flowers. Enjoy the park's tranquility and pause for a leisurely break, soaking up the natural splendor around you.
Finally, the tour culminates in the majestic Amsterdamse Bos, a sprawling forest that offers a serene escape from the city. As you cycle through its winding trails, breathe in the fresh forest air and immerse yourself in nature's embrace.
This unforgettable bike tour through Amsterdam's remarkable parks provides a unique perspective on the city's enchanting landscapes and lively outdoor culture, leaving you with lasting memories of this cycling adventure.
Highlights
Westerpark

Vondelpark

Sarphatipark

Oosterpark

Amstelpark

Amsterdamse bos
---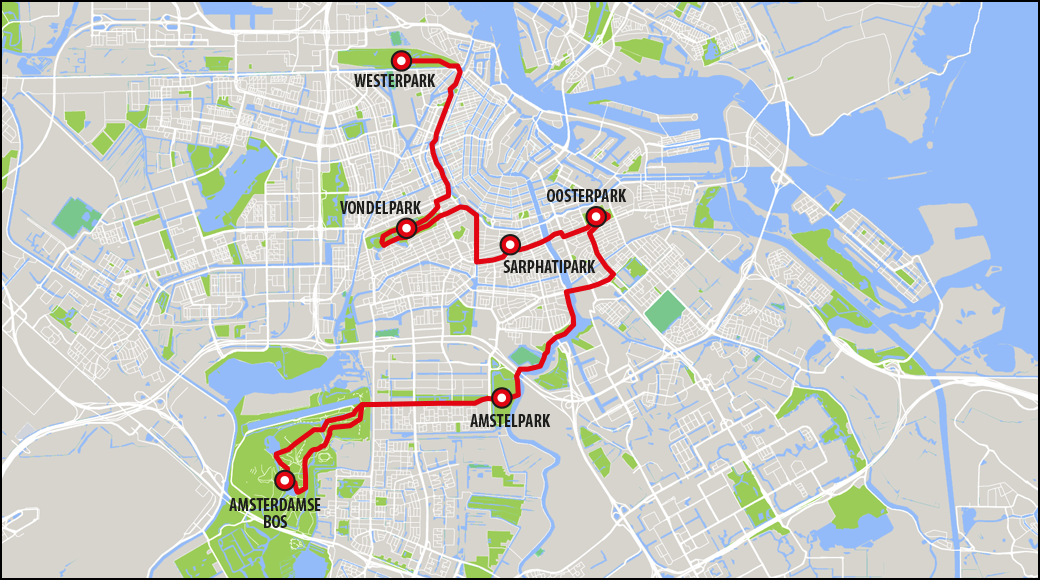 ---
1. Westerpark 
The Westerpark in Amsterdam is a popular park that offers a wide range of activities and cultural events for locals and tourists.
2. Vondelpark
Vondelpark, located in the heart of Amsterdam, is a picturesque urban oasis that offers a serene escape with its lush greenery, peaceful ponds, and vibrant atmosphere.
3. Sarphatipark
A hidden gem nestled in the popular Pijp neighborhood, captivates visitors with its intimate atmosphere, charming bridges, ornate sculptures, and vibrant flowerbeds.
4. Oosterpark
Oosterpark invites visitors to immerse themselves in its rich history, multicultural ambiance, and serene natural beauty, with majestic trees, serene ponds, and unique monuments.
5. Amstelpark
Amstel Park is a large public park located in the south of Amsterdam, Netherlands, offering a wide range of outdoor recreational activities and attractions for visitors of all ages.
6. Amsterdamse bos
Amsterdamse Bos mesmerizes with its expansive forest trails, serene streams, and the tranquil embrace of nature, offering a peaceful retreat from the city's hustle and bustle.
---