Experience the best of Amsterdam on a bike tour, exploring iconic attractions like Anne Frank Huis, Van Gogh Museum, Rijksmuseum, Vondelpark, and Jordaan.
Cycling time
Cycling time E-bike
Highlights
Anne Frank huis
Van Gogh Museum
Rijksmuseum
Jordaan
Easy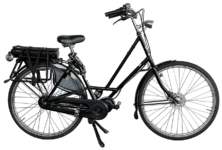 Electric bike rental
Average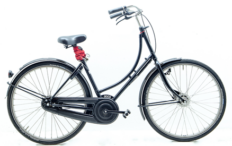 Hand brake bike rental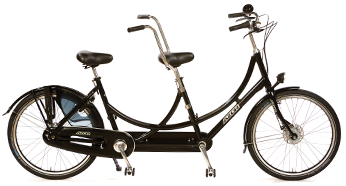 Tandem bike rental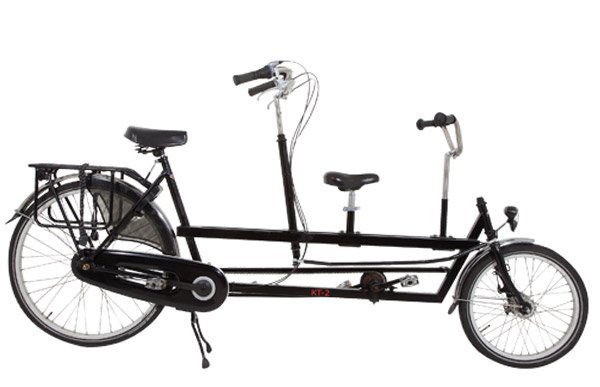 Kids tandem bike rental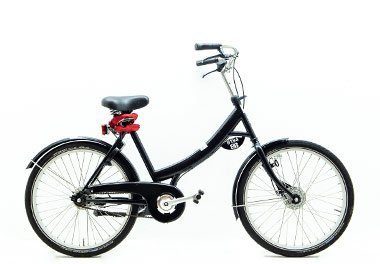 Small bike rental (24 inch wheels)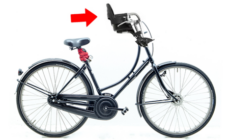 Bike rental with front seat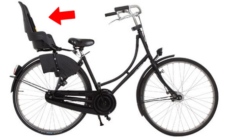 Bike rental with child seat
Challenging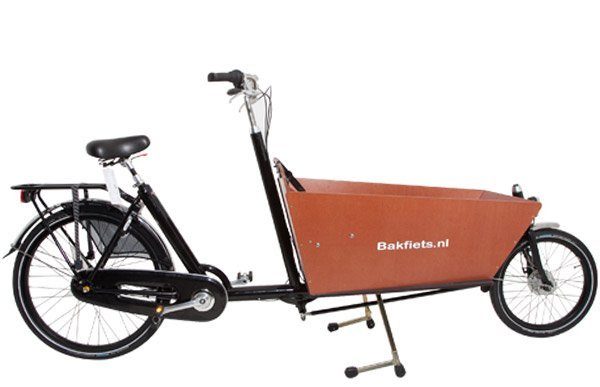 Cargo bike rental
route
Start by visiting the poignant Anne Frank Huis, then pedal to the Museumplein to admire the masterpieces at the Van Gogh Museum and Rijksmuseum. Enjoy a leisurely ride through the scenic Vondelpark, and immerse yourself in the charming canals and trendy boutiques of Jordaan. With a combination of history, art, nature, and local culture, a bike tour in Amsterdam offers a unique and unforgettable adventure.
Highlights
• Anne Frank huis
• Van Gogh Museum
• Rijksmuseum
• Vondelpark
• Jordaan
---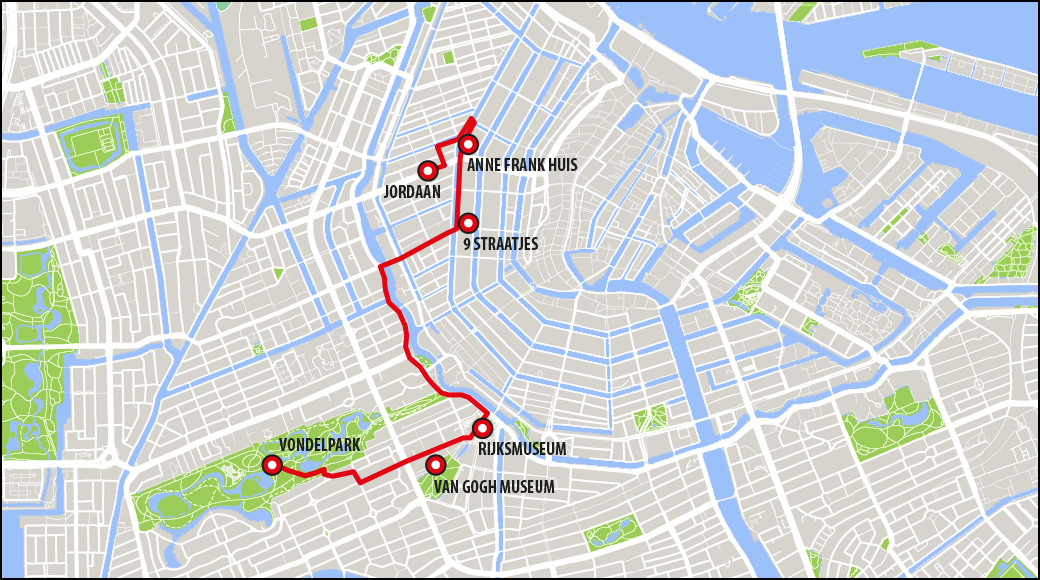 ---
1. Anne Frank House
The Anne Frank House in Amsterdam serves as a poignant memorial and educational center, preserving the hidden annex where Anne Frank and her family hid during the Nazi occupation.
2. Van Gogh museum
The Van Gogh Museum in Amsterdam houses the largest collection of artworks by Vincent van Gogh, showcasing his brilliant and influential contributions to the world of art.
3. Rijksmuseum
The Rijksmuseum in Amsterdam is a prestigious art museum that proudly displays an extensive collection of Dutch masterpieces, including Rembrandt's "The Night Watch" and Vermeer's "The Milkmaid."
4. Vondelpark
Vondelpark, located in the heart of Amsterdam, is a picturesque urban oasis that offers a serene escape with its lush greenery, peaceful ponds, and vibrant atmosphere.
5. Jordaan
The Jordaan neighborhood in Amsterdam is a charming and historic district known for its picturesque canals, trendy boutiques, cozy cafés, and artistic atmosphere.
---