Clog cargo bike rental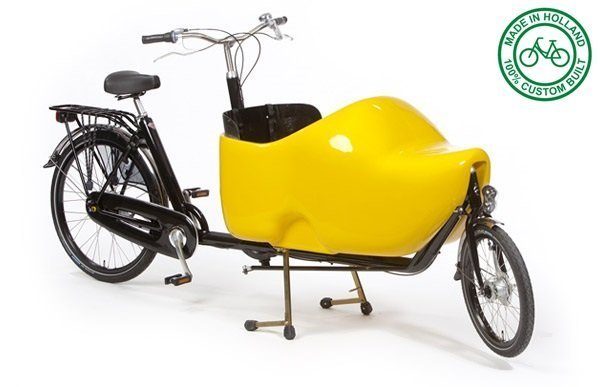 Clog cargo bike rental prices
---
About clog cargo bikes
The clog cargo bike is similar to a regular cargo bike. But this one doesn't have a box in front but a clog! Ride around in this classic piece of Dutch design. Ideal for riding around with small children and a lot of fun!
Don't wait any longer and reserve your rental cargo bike at Black Bikes!
Insurance
There is a theft and damage insurance, which is 50% of the rental price.
Rental necessities
Valid ID.
Specs
Handbrakes
7 gears
Safety kick-stand
2 high quality locks