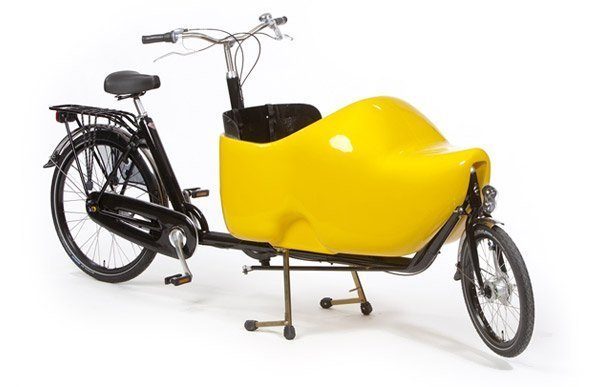 Uma bicicleta sapato/soca
| | |
| --- | --- |
| Preços | |
| 3 hours | € 16,00 |
| 24 hours | € 25,00 |
| 2º – 4º dia | € 20,00 |
| 5º dia e até | € 15,00 |
Alugar uma bicicleta sapato/soca (sapato de madeira tradicional Holandês)
A bicicleta soca é semelhante a uma bicicleta de carga, mas ao contrário de ter uma caixa na frente, tem a reprodução de um sapato tradicional Holandês. Ideal para transportar as suas crianças em conforto e segurança pela cidade e pela sua aparência e cor tornará a sua experiência inesquecível para toda a família!
Nao espere mais!! Alugue a sua bicicleta de carga em Black Bikes!!
Insurance
Mandatory theft & damage insurance is 50% of the rental price.
Rental necessities
valid ID & matching creditcard
Specs
handbrakes
with 7 gears
safety kick-stand
2 high quality locks