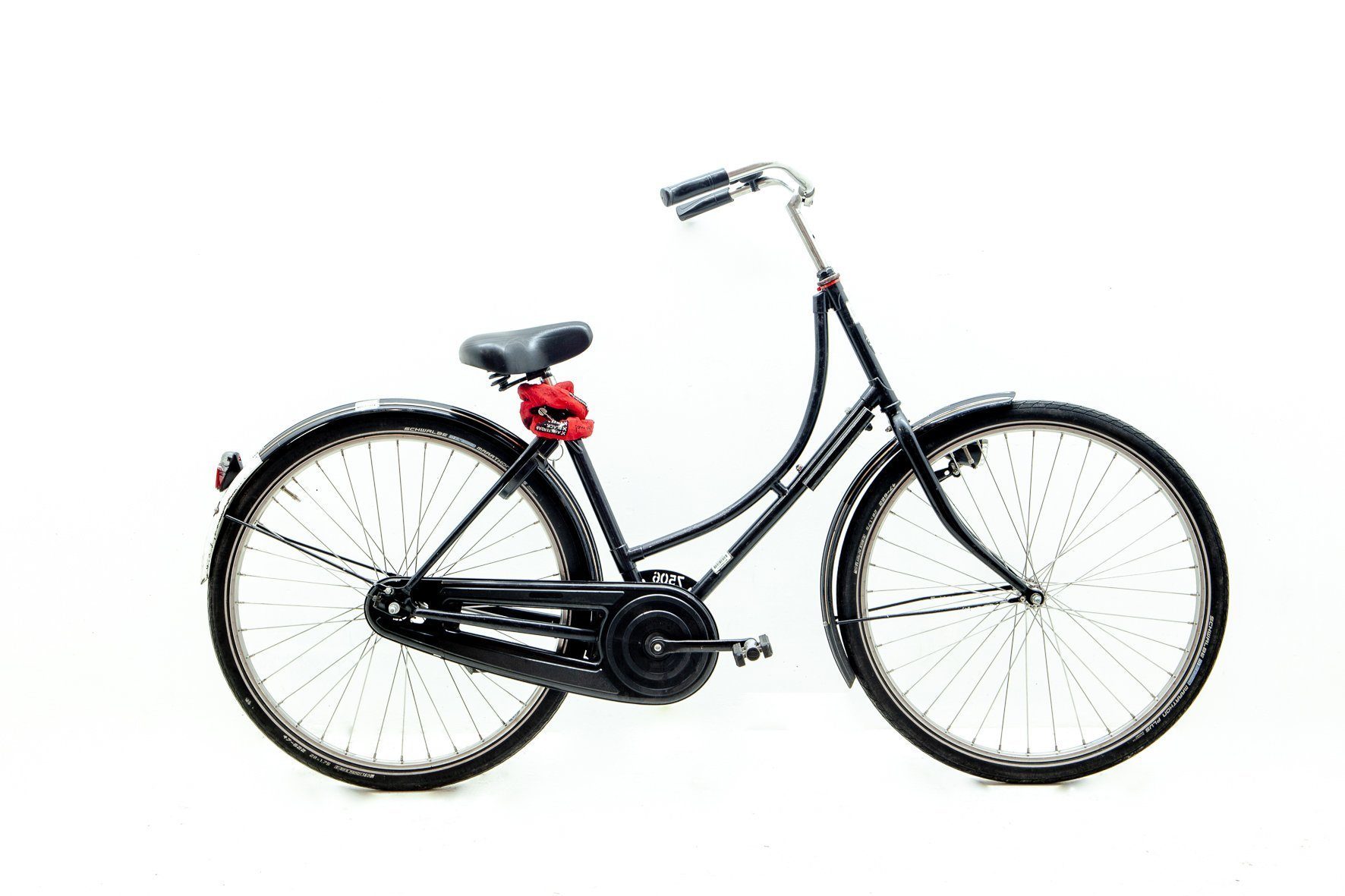 Coaster-brake bike
| | |
| --- | --- |
| Prices | |
| 3 hours | € 7,50 |
| 24 hours | € 9,99 |
| 2nd day | € 8,99 |
| 3rd – 5th day | € 6,99 |
| 6th day and up | € 4,99 |
Rent a coaster brake bike

Have you always been wanting to tour on a rental coaster brake bike? It's your chance now with the rental pedal brake bikes of Black Bikes!
The coaster brake bike is a well-known bike in the Netherlands. Almost 50% of all the bikes in the Netherlands are coaster brake bikes. That's why Black Bikes also rents out bikes with coaster brakes!
Go on an adventure with the rental bikes of Black Bikes. Take your rental bike on one of the free ferries across the IJ river and visit the countryside north of Amsterdam! Or just take a long ride along the beautiful Amstel-river to the village of Ouderkerk. You can do it all with your Black Bikes rental bike!
This bike is not available for reservations. Just pass by one of our stores to rent one on the spot! And if you do, don't forget to bring a valid ID (passport or European identity card, not a drivers license).
Insurance
Theft & damage insurance
3 hours: €3,75
Per day: €4,99
Rental neccesities
Valid ID & matching creditcard or a passport and € 50,- cash per bike.
Specs
Pedal-brake
Adjustable seat
Premium quality locks